On-Going Classes for Adults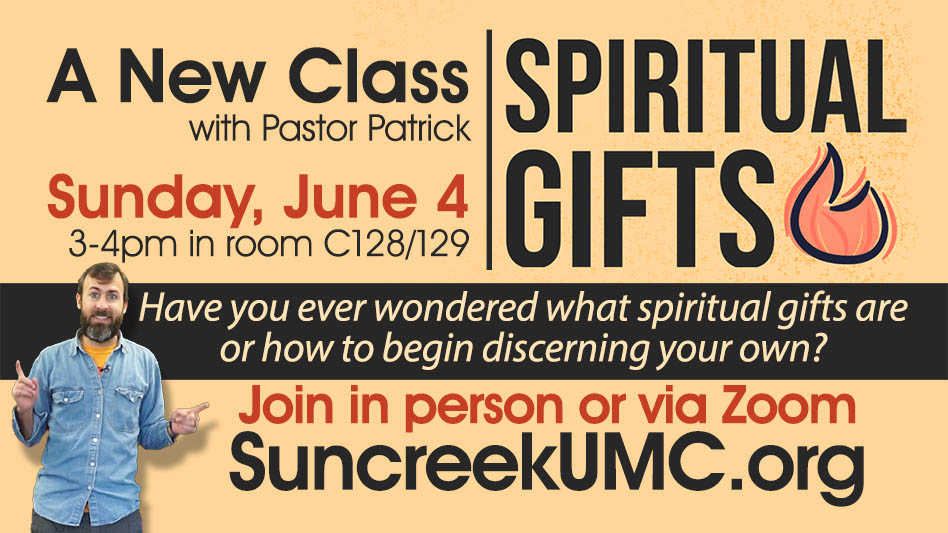 Wednesday Communion Bible Study
Wednesdays, 7PM in Room B109
Pastor Milton Gutierrez leads this in-person weekly communion group with Bible study lesson on the upcoming Sunday sermon text and a time of prayer. Lessons are pre-recorded and can be viewed later.
Leader: Milton Guttierrez
GET INFORMATION
---
Mom to Mom
Join other women who are parents of preschoolers and young children (birth-1st grade) for twice monthly Christian fellowship, study, service, and encouragement. For more information, or to register, please contact Susan VanKirk at at .
ADULT SUNDAY SCHOOL GROUPS
---
Seekers Class
We explore a wide range of topics based on the Bible and Bible related material. Though we come from different religious backgrounds, the Seekers are unified by our devotion to Jesus Christ and to sharing our Christian journey together.
Current Study: based on the book, "Questions Jesus Asked" by Magrey deVaga. Jesus was fond of asking questions, many of which cut right to the heart of what it means to be human. Why are you terrified? What do you live for? Who do you say that I am? In Questions Jesus Asked, author Magrey deVega explores six of the most provocative questions Jesus posed to others and guides us in answering them for ourselves.
Leaders: Carmen McGee and Dottie Melbourne
Join us Sunday at 9:45 in Room C128 VIEW MAP
or SIGN UP HERE
---
What's Next Class
This class is geared towards adults who are recent "empty nesters", from those with children attending college to those who have young adults making their way on their own. We do a variety of short Bible studies that we select as a class. We also will have different leaders and guests to facilitate.
Current study: For the Life of the World. This is a 7 week study led by Sandy Schneider.
Leader: Dana Pickle at danapickle@gmail.com
Call/Text: 469-667-4626
Join us Sundays at 10:00 a.m. in Room C127
Would love to have new people join us at anytime!
---
C.H.R.I.S.T. Class (Ages: 50s-80s)
We use Bible based studies to facilitate our discussion. We alternate SUMC curriculum that follows the current sermon series with published curriculum. (some of these include video)
Current study: 13-week series -Joshua, Judges, Ruth using the "Genesis to Revelation" Series.
Leaders: Steve & Deborah Chisler
Join us Sunday at 10:00 in Room B109 VIEW MAP
or SIGN UP to get the ZOOM LINK
---
Open Doors Class (Ages: 30s-50s)
This class for adults studies current issues in faith as well as short-term video-based lesson series by authors such as Adam Hamilton, Rob Bell and Andy Stanley.
Current study: Not currently meeting. Please check back soon for new study information.

Leaders: Denise Matens & Kate York
Join us Sunday at 9:45 in Room C127 VIEW MAP
or SIGN UP to get the ZOOM LINK
---
Discovery Class
A multigenerational group, we examine concepts and ideas from many points of view. Most of our studies are DVD based with authors including Adam Hamilton, Scott and Arthur Jones, and Philip Yancey.
Current study: six-part series by Amy Jill Levine called "Signs and Wonders".
And coming soon: "Jesus Revealed" by Matt Rawle.
Leader: Terry Zimmerman
Join us Sunday at 10:30 in Room B110 VIEW MAP
or SIGN UP to get the ZOOM LINK
---
Believers Class
Current study: "That the World May Know" series by Ray Van Der Laan
Coming soon: "Believing Jesus, a Journey Through the Book of ACTS" by Lisa Harper (8 sessions)
And after that: "Letters to the Church" by Francis Chan (a 9 session study).
Meets weekly on Sunday mornings at 9:30 in Pastor Barry's office.
Contact us at
---
ADULT FELLOWSHIP GROUPS
---
Young Adults
If you are interested in joining a group for 19 to 25 year-olds, please email .
---
Men of Suncreek
Our men's ministry is active with classes and events, including 2nd Saturday breakfasts, 4-Man Scramble Golf Tournament, Meat Smoke, Veteran's Celebration AND a Retired Men's Lunch Group.
---
Women's Ministry
Our Suncreek Women in Ministry (formerly UMW) is active with various small groups, including SWIM/Rebecca's Book Club, Mom to Mom and the Faith, Fun & Fellowship group.
---
Seniors (60+)
Our senior ministry, affectionately known as the Glory Bees, occasionally hosts fellowship gatherings. Contact Gail Wade to get on their email list at .