On-Going Classes for Adults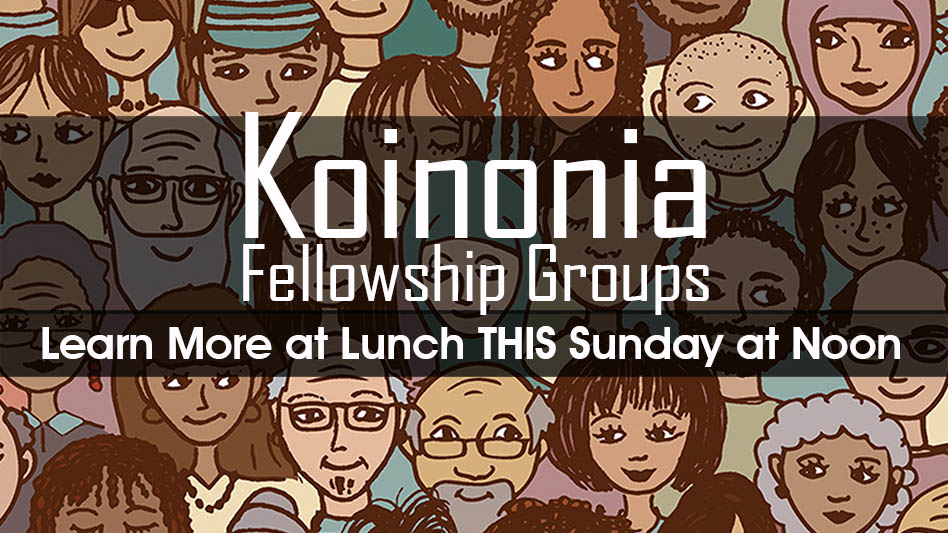 Wednesday Communion Bible Study
Wednesdays, 7PM in Room B109
Pastor Milton Gutierrez leads this in-person weekly communion group with Bible study lesson on the upcoming Sunday sermon text and a time of prayer. Lessons are pre-recorded and can be viewed later.
Leader: Milton Guttierrez
GET INFORMATION
---
Mom to Mom
Join other women who are parents of preschoolers and young children (birth-1st grade) for twice monthly Christian fellowship, study, service, and encouragement. For more information, or to register, please contact Susan VanKirk at at .
ADULT SUNDAY SCHOOL GROUPS
---
Seekers Class
We explore a wide range of topics based on the Bible and Bible related material. Though we come from different religious backgrounds, the Seekers are unified by our devotion to Jesus Christ and to sharing our Christian journey together.
On January 29th Bill Teel will teach a lesson on the 23rd Psalm.
On February 5th Carmen McGee will teach a lesson based on the book entitled "50 Hebrew Words Every Christian Should Know."
On February 12th Michael Ray will begin a 4 session video based series by Eric Metaxas entitled "The Life and Writings of Dietrich Bonhoeffer." Bonhoeffer helped transform an entire faith community in Germany during WWII and his beliefs continue to impact the Christian faith of people throughout the world today.
Leaders: Mike & Dorothy Nowlin
Join us Sunday at 9:45 in Room C128 VIEW MAP
or SIGN UP to get the ZOOM LINK
---
What's Next Class
This class is geared towards adults who are recent "empty nesters", from those with children attending college to those who have young adults making their way on their own. We do a variety of short Bible studies that we select as a class. We also will have different leaders and guests to facilitate.
Current study: The Lord's Prayer by Adam Hamilton. This is a six week study led by Catey Smith.
Leader: Dana Pickle at danapickle@gmail.com
Call/Text: 469-667-4626
Join us Sundays at 10:00 a.m. in Room C121
Would love to have new people join us at anytime!
---
C.H.R.I.S.T. Class (Ages: 50s-80s)
We use Bible based studies to facilitate our discussion. We alternate SUMC curriculum that follows the current sermon series with published curriculum. (some of these include video)
Current study: 13-week series -Joshua, Judges, Ruth using the "Genesis to Revelation" Series.
Leaders: Steve & Deborah Chisler
Join us Sunday at 10:00 in Room B109 VIEW MAP
or SIGN UP to get the ZOOM LINK
---
Open Doors Class (Ages: 30s-50s)
This class for adults studies current issues in faith as well as short-term video-based lesson series by authors such as Adam Hamilton, Rob Bell and Andy Stanley.
Current study: "When Heaven Meets Earth" through the Bible Project.

Leaders: Denise Matens & Kate York
Join us Sunday at 9:45 in Room C127 VIEW MAP
or SIGN UP to get the ZOOM LINK
---
Discovery Class
A multigenerational group, we examine concepts and ideas from many points of view. Most of our studies are DVD based with authors including Adam Hamilton, Scott and Arthur Jones, and Philip Yancey.
Current study: six-part series by Amy Jill Levine called "Signs and Wonders".
And coming soon: "Jesus Revealed" by Matt Rawle.
Leader: Anne Polini
Join us Sunday at 10:30 in Room B110 VIEW MAP
or SIGN UP to get the ZOOM LINK
---
Wesley Class (Multi-gen)
Always open to those wanting to learn and move forward on the Spiritual Journey, the Wesley Class is centered on following Jesus Christ, emphasizing the historic traditional Christian faith, and developing a Wesleyan understanding of God's grace and salvation. We learn United Methodist doctrine and learn how to practice both personal and social holiness by using the Holy Bible and other scripture-based media to deepen our pursuit of discipleship.
Current study: Wesley Class is discussing various types of lessons around the theme of Finding Truth Through Scripture, Tradition, Reason and Experience. That will extend until the last week of September.
Join us Sunday at 9:45 in Room B116, VIEW MAP
or request the Zoom link.
Contact us at:
---
Believers Class
Current study: "That the World May Know" series by Ray Van Der Laan
Coming soon: "Believing Jesus, a Journey Through the Book of ACTS" by Lisa Harper (8 sessions)
And after that: "Letters to the Church" by Francis Chan (a 9 session study).
Meets weekly on Sunday mornings at 9:30 in Pastor Barry's office.
Contact us at
---
ADULT FELLOWSHIP GROUPS
---
Young Adults
If you are interested in joining a group for 19 to 25 year-olds, please email .
---
Men of Suncreek
Our men's ministry is active with classes and events, including 2nd Saturday breakfasts, 4-Man Scramble Golf Tournament, Meat Smoke, Veteran's Celebration AND a Retired Men's Lunch Group.
---
Women's Ministry
Our Suncreek Women in Ministry (formerly UMW) is active with various small groups, including SWIM/Rebecca's Book Club, Mom to Mom, Sensible Shoes Book Club
---
Seniors (60+)
Our senior ministry, affectionately known as the Glory Bees, occasionally hosts fellowship gatherings. Contact Gail Wade to get on their email list at .
---
Special Interest
Critical Conversations on Race
People of all ages are welcome to join this monthly conversation about how we as Christians can help our church and community become anti-racist. We continue our learning by alternating between readings, videos, and speakers each month. This group meets on the 3rd Monday of the month from 7-8pm via Zoom. For more information or to join our next meeting, please contact Courtney Aberle at .