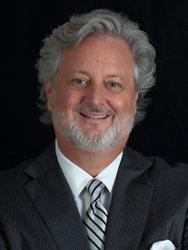 The Staff Parish Relations Committee (SPRC) was delighted to introduce Senior Pastor: Rev. Dr. Barry E. Hughes with his first Sunday at Suncreek UMC on July 3, 2016.
Rev. Hughes came to us from Perkins School of Theology at SMU. His assignment was the Professor of Supervised Ministry and the Associate Director of the Intern Program.
His prior United Methodist Church pastorates include those in Cleburne, Texas; Shreveport, Mandeville and Bossier City, Louisiana. Some were suburban churches growing through building campaigns over several years. His heart is in pastorate and preaching and will be a blessing to our church.
Rev. Hughes and his wife, Melody, live in Richardson with their basset hound. Melody is a paralegal at a downtown Dallas law firm. They are anticipating a full immersion in the Allen Community and is extremely interested in learning and growing with all of our church families. Please keep the Hughes family and our church in your prayers.