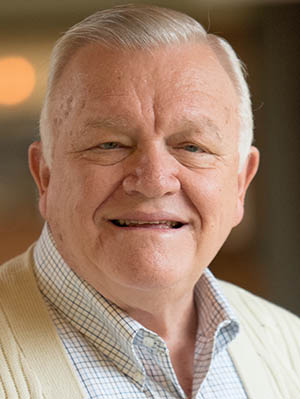 Born in New Orleans, LA, our beloved Pastor Milton got his B.A. from Northwestern State University, Natchitoches, LA in1963 and his B.D. from Emory University, Candler School of Theology in 1966. He served as Associate and Youth Minister at two churches in Louisiana, FUMC Lafayette and St. Matthews in Metairie before he transferred to the North Texas Conference in 1973. Since then, Pastor Milton has served at the following Texas churches:
University Park UMC, Dallas, Tx. Assoc. & Youth Minister, 1972-76

Oak Park UMC, Paris, Tx. Pastor, 1976-81

Salem-Kinser UMC, Greenville, Tx. Pastor, 1981-83

Glen Oaks UMC, Dallas, Tx. Pastor, 1983-1987

Oak Park UMC, Dallas, Tx. Pastor, 1987-1995

First United Methodist Church of Allen, 1995 – 2005

In 2005, he served as District Superintendent of the North Texas Conference for 5 years, then retired and joined the Suncreek UMC staff as an Associate Pastor. Pastor Milton has served in many capacities including as youth camp dean, a curriculum writer, a conference board member, a volunteer in missions to Israel and as a tour host to England, Greece, Italy and Germany.
Married to his wife, Kathy, since August 15, 1964, they have two children, Peter and Donella, who have blessed them with four grandchildren.
With his family, he enjoys
fishing, traveling, films, and Cajun cooking. His famous alligator chili is a must at our annual Chili Cook-off.
Favorite Bible verse: Habakkuk 3:17-19
Favorite authors: Fred. Buechner, Fred Craddock, Garrison Keillor, Charles Osgood, John Grisham
Favorite radio station & music: WRR / NPR & Broadway musical