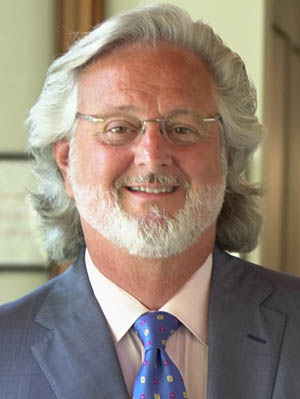 Rev. Dr. Barry E. Hughes, or "Pastor Barry" as he is called, was appointed to Suncreek UMC in 2016 following an appointment to serve on the faculty of Perkins School of Theology at SMU in 2007. Prior to coming to Perkins, Barry served appointments in the Louisiana Annual Conference of the UMC in Shreveport, Mandeville and Bossier City. He is an Elder and is proud to serve the United Methodist Church.
Barry grew up in Arkansas and received a Bachelor of Music Education degree from the University of Arkansas at Little Rock before beginning his seminary training. He has degrees from Southwestern Baptist Theological Seminary, Perkins School of Theology and United Theological Seminary. His Doctor of Ministry is in the field of interreligious dialogue.
"I felt a call to ministry as a teenager and feel blessed to have been able to spend my life in service to Christ and the Church. I still get excited about preaching, I still love music and especially enjoy time spent with the children and youth in the life of the congregation. Suncreek is a great place to worship and serve. I look forward to the future with this great community of faith."
Visit Barry's blog for daily postings at walkswithbarry.blogspot.com.