Dear Suncreek Family,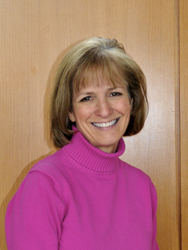 It's with a heavy heart that I announce my retirement as Children's Minister at Suncreek. I have been blessed by two spirited but aging parents whose health concerns require that I take a more active role in their lives. I'm grateful to have served in ministry with our wonderful staff, who tirelessly foster, validate and model Christian values and compassion for others. And I've been richly blessed by so many dedicated, talented volunteers who have shared the love of Christ with our children.
It is difficult to find words to describe how much I love and appreciate all of you and your ministry in this community.
Although I'm stepping down as Children's Minister, Suncreek will continue to be home for my family and me, as it has for the past 16 years. As I transition out of leadership at Suncreek and into a care giver role for my parents, I'm reminded of what drew my family to Suncreek many years ago: our "Alive! In Christ" approach to ministry. The attitude that (to quote a recent VBS theme) "Anything is possible with God!" It's the exclamation point that makes this church special. I look forward to being part of Suncreek's very bright future.
Yours in Christ,
Adriene
---
Greetings from the Staff Parish Relations Committee. We ask the congregation to join with us in wishing Adriene the best as she moves forward. Details about how we will recognize and celebrate Adriene's ministry will be coming soon. The SPR Committee will be meeting soon to plan and begin the search process for Suncreek's next Minister with Children and Their Families.

Doug Chandler
SPRC
Seeking New Children's Minister
We are currently looking for a new Children's Minister to lead our amazing Children's Ministry. Click here for more information.