Suncreek United Methodist Women (UMW) is a community of women whose purpose is to know God and experience freedom as whole persons through Jesus Christ; to develop creative, supportive fellowship; and expand concepts of mission through participation in global ministries of the church.

---

2017 UMW Polo shirt pre-orders!

We are currently taking orders & payment for our Suncreek UMW polo shirts.

If you would like to order online, click here to be taken to the My Suncreek registration or shirt purchase page (payment: credit card).

We will also be taking orders at the July 25 Sewing Bee & the August 8 Holy Land UMW meeting (payment: cash or check).

The logo as it would appear on the polo's left chest area.




CLICK TO ENLARGE
---
2017 June Girls' Night Out look back:
---
Rebecca's Book Club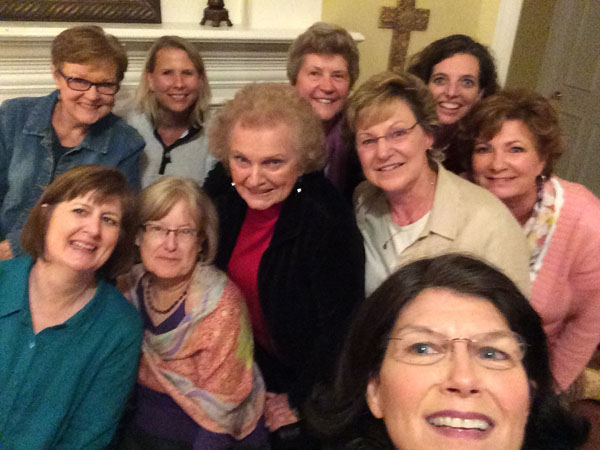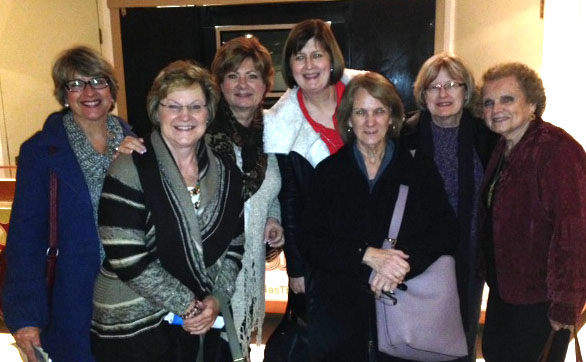 Check back for updates.
SUMW's book club meets in the church parlor, Room B-116 on the first Tuesday of every month.
For information contact:

---
For the 2017 Officer's List please click here.
Contact Us
For more information, please contact Paula Cheek, 2017 UMW President, at .
Click Here to see more photos of United Methodist Women.Suncreek UMW Monthly Meetings
Suncreek UMW meets each month for a homemade dinner, fellowship and a ministry-related program. Visitors and guests are always welcome! Regularly scheduled meetings are at 6:30 p.m. on the second Tuesday of the month unless otherwise noted.
Contact or text /call 972-523-4740