Suncreek United Methodist Women (UMW) is a community of women whose purpose is to know God and experience freedom as whole persons through Jesus Christ; to develop creative, supportive fellowship; and expand concepts of mission through participation in global ministries of the church.

Suncreek UMW Mission Participation
Suncreek UMW actively participates in fundraisers and ministries for our church, community and beyond, including:

Wesley-Rankin Community Center - west Dallas




Dallas Bethlehem Center - south Dallas




Samaritan Inn homeless shelter




Hope's Door women's shelter

Boyd elementary school supply drive




United Methodist Global Missions




Habitat for Humanity




New Hope Ministries




---
Rebecca's Book Club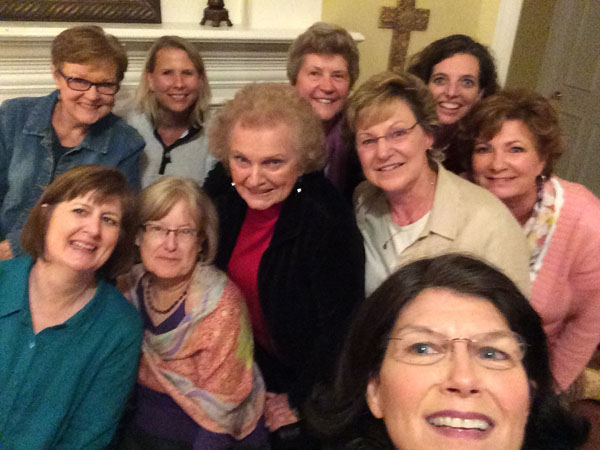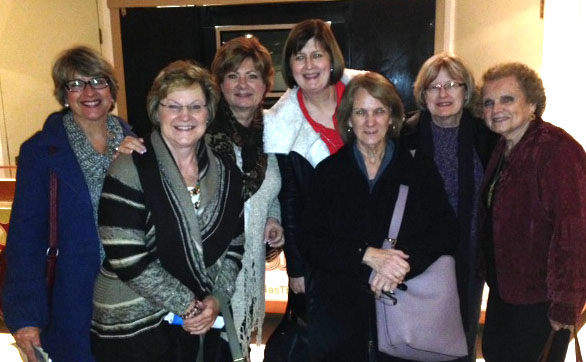 Check back for updates.
SUMW's book club meets in member's homes on the first Tuesday of every month.
For information contact:

Contact Us
For more information, please contact Paula Cheek, 2017 UMW President, at .
Suncreek UMW Officers 2017
President – Paula Cheek 972-523-4740
Programs – Deb Conway 469-247-1262
Secretary/membership - Kanna Madero 469-241-0706
Treasurer -Debbie Krafcheck 972-741-2150
Missions – Stacie Scaduto 469-675-7824
Communications – Anna Borel 210-249-1849
Spiritual Growth–Denise Robison 972-333-3193
Meeting Meals/Setup-Jackie Bohn 214-683-4563
Book Club -Deborah Chisler 405-640-5549
Historian – open
Retreat –
Jackie Bohn 214-683-4563
Mary Alice Hendrix 972-345-3121 mahendrix00@verizon.net
Jo Haag 815-922-9008
Deb Conway 469-247-1262

Click Here to see more photos of United Methodist Women.Suncreek UMW Monthly Meetings
Suncreek UMW meets each month for a homemade dinner, fellowship and a ministry-related program. Visitors and guests are always welcome! Regularly scheduled meetings are at 6:30 p.m. on the second Tuesday of the month unless otherwise noted.
Contact or call Tricia Loe, UMW President.