When is Communion Served?
We celebrate the sacrament of Holy Communion monthly on the first Sunday of the month during Sunday Morning Worship. Communion is also offered in other settings. Sometimes Communion is offered at retreats, small group gatherings, weddings, and special worship services.

Who can Receive Communion?
The table of Holy Communion is Christ's table, not the table of The United Methodist Church or of Suncreek UMC. It is open to all regardless of age or church membership. The table is open to anyone who seeks to respond to Christ's love and seeks to lead a new life of peace and love.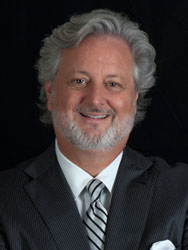 A Note from Pastor Barry:
When I was a young church staffer, 19 or 20 years old, I had the opportunity to share communion for the first time. I remember how excited I was. I remember how scared I was. Most of all, I remember how overwhelming it was to lead the people in remembering the life, death and resurrection of Jesus through the sacrament. I'm glad that all these years later I have not gotten over that feeling. To look into your faces and proclaim that "you are forgiven" is a highlight of my life. To see how much the gift of cup and bread strengthen you as you face your lives with all its joys and sorrows, sickness and grief is a moving experience. To be reminded that as we share communion we do so within the communion of saints, with the loved ones who have gone before us in death, comforts my heart and inspires me to live as best I can. Communion Sunday is a monthly reminder that the term "church family" isn't just a cliché. It is who we are to each other – all the time, everywhere.