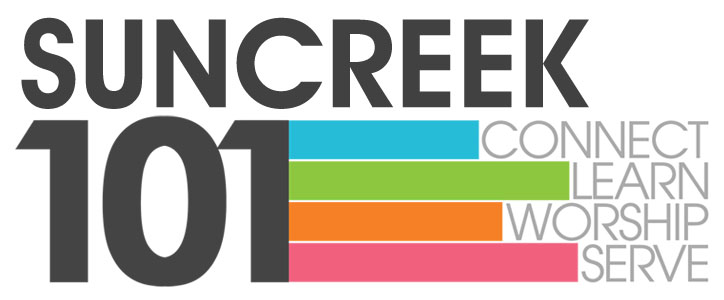 Get to Know Suncreek UMC
Upcoming Classes:
Feb. 9 & 16 @ 11:00 a.m.
in room B109 SEE CAMPUS MAP
Want to Attend? No Reservation Necessary.
If you can, please RSVP to Pastor Milton if you plan to attend, or call 972.390.1695. This helps with chair set up, but if you are not sure, please come anyway! We can always find a few more chairs.
One of the most effective ways to get a sense of the mission and ministry of Suncreek United Methodist Church is by participating in this two week session called SUNCREEK 101. Pastor Milton Guttierrez will be present at both sessions serving as the ministerial resource person. SUNCREEK 101 is at 9:30 or 11:00 a.m. on specific Sundays in Pastor Barry's office, just to the east of the sanctuary or to the left of the sanctuary as one faces the altar. Child care is offered in the church nursery as well as Sunday School classes for older kids.
Those who have not yet joined Suncreek UMC will be encouraged to do so on the Sunday following the final class at any of the services or at 12:15 immediately following church for those who would rather not join in front of a big crowd.