"What is Tithing?"
MAY 25, 2017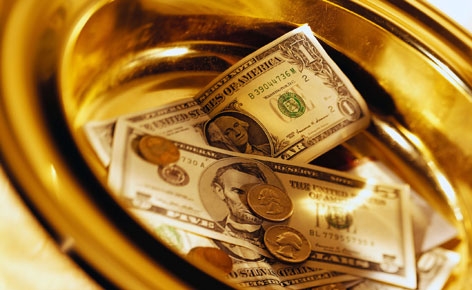 When I was a little boy, I received 50 cents allowance – every two weeks. On the weeks my daddy got paid, I received my windfall. On those Fridays when he came in from work, he would give me a quarter, two dimes and a nickel. Then, on Saturday night, after he inspected my shoe polishing work and quizzed me on my Sunday School lesson for the next morning, he would supervise filling out "the envelope". I would put my name, then mark the appropriate boxes: present, lesson read, daily Bible reading, attending worship, sharing my faith and giving. I would then fill out the amount of 5 cents and seal my nickel in the envelope. At class I would proudly turn it in.

This was how my parents, and the church of my childhood, taught me to give. From my earliest days I was encouraged to tithe. Tithing is the practice of, as a spiritual discipline, giving 10% of our income back to God through our church. It is not a law we labor under, it is a discipline we choose. That generosity then becomes the foundation for any and all other giving beyond that amount.

Since I started young, it is something that is just a part of my life. Melody and I together make this commitment every year. It is actually very helpful in some practical ways. When we tithe, we always live within our means. We have 90% to work with because 10% is already committed. It is a constant reminder that all we have comes as a gift from God. It is an opportunity to be a part of some really great things God is doing in and through whatever church we are appointed to serve. Tithing is also a gift in that it reminds you how things can change in your life over the years. In high times and not so high times, God provides.

The genius of this ancient religious practice is that it makes us all equal in our giving. 10% is 10%. I am no more faithful now than I was when my tithe was a hard earned nickel. I may not have the means of a person with great wealth and a rich income, but if we both give 10%, we are giving equally. This discipline is a great equalizer for the church and keeps money and congregation in a healthy relationship. Unlike the world, money is not supposed to equate to power in the church. Money in the church is an expression of gratitude and humility; God has blessed us and we can be a blessing because of what God has done. It has often been talked about in this way: "Not equal gifts, but equal Sacrifice". Tithing is about giving, not to meet a church budget, but to give back to God.

We are not in a campaign at Suncreek. At this moment I am not asking for a commitment for a special project. I am just offering something for us to think about as a community of faith. If you practice this spiritual discipline, you have your own testimony to share. If you are not a tither, could this discipline help you grow to where you wish to be in your spiritual life? If you would like to be a tither, would you look at what you now commit to the church and systematically move toward the goal of 10%? Many have begun tithing by figuring out what percentage of their income they presently give and adding a percentage or two a year over whatever time it takes to reach their goal. I know it would be hard for most of us to jump up drastically in giving in an instant. Remember, tithing is a spiritual discipline, and spiritual disciplines are about how we seek to live as a disciple over time, not in just this instant. It is about the journey. As always, our giving is between ourselves and God. God knows our circumstances and God knows our hearts. And God is always, always gracious.

It is a joy to pastor generous people like the people of Suncreek. I look forward to celebrating the summer with you.

Barry
---
"Don't Take your Tithes and Offerings on Vacation!"
MAY 18, 2017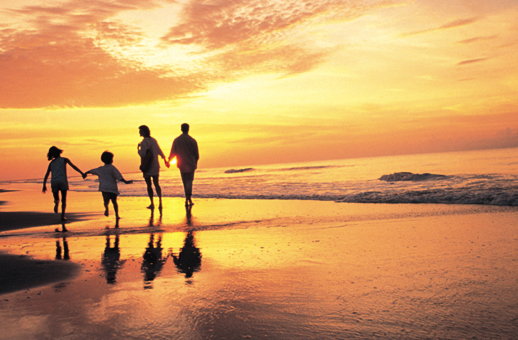 Don't take your tithes and offerings on vacation – we need them here! As summer approaches, we know that every week will take many of our families to points near and far for vacation. And this is a good thing; we all need a change of scenery and a rest from time to time. (Even the preacher is going to take a little time off!) But when we are gone, the full ministry and mission of Suncreek continues. So, please take advantage of the many ways to give even when you are not present. You can give in advance if you are going to be out on the week you normally give. You can give by texting from wherever you are. Just text the word "suncreek" to 73256. You will receive a prompt to take you the rest of the way. You can give online anywhere you have internet by logging into "My Suncreek". Please feel free to call Dr. Ray Patterson, our Business Administrator, with any questions. He would LOVE to help!

We are off to a great start this year in our financial stewardship. You have been faithful in giving. The church leadership has been faithful in their stewardship of the money you have given. We are having the best financial year ever here at our beloved Suncreek. Join me in helping to insure that we have no "summer slump" in giving. Together, we can continue to change our financial culture from scarcity to abundance. Together, we can move forward in making our ministry dreams come true – sooner rather than later.

Thank you in advance.