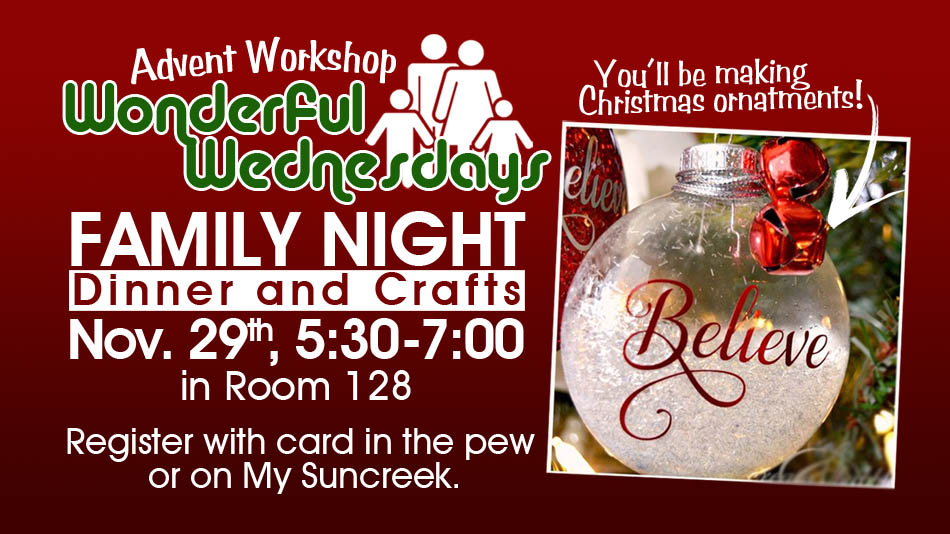 OUR NEXT EVENT IS NOVEMBER 29th,
Family Night: Advent Workshop, 5:30 - 7:00 p.m.
As a family, please join us for a "craft creation" opportunity that can provide a means of service during this holiday season. A meal will also be served so please indicate how many adults / children in your family will be attending.
Children must be accompanied by parent or guardian. Please RSVP here.