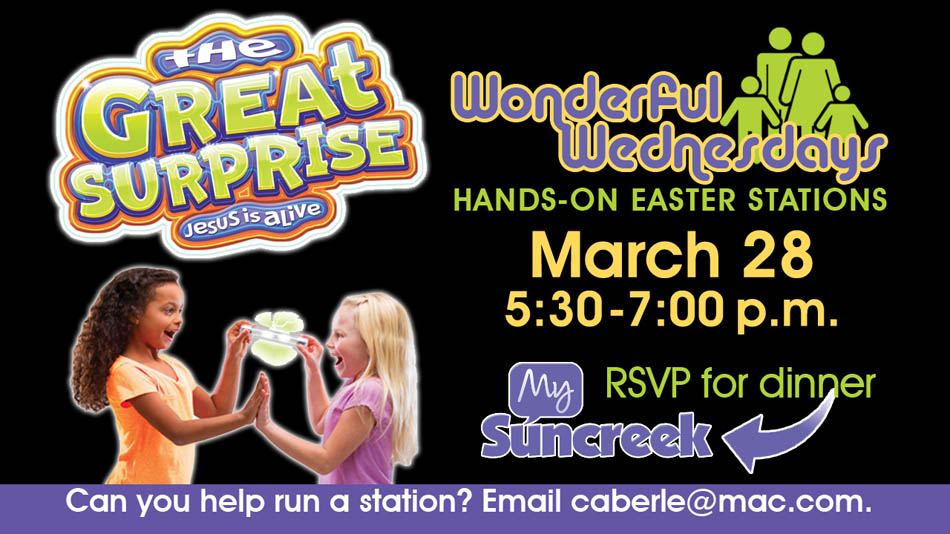 OUR NEXT EVENT IS MARCH 28
5:30 - 7:00 p.m.
As a family, come and experience The Great Surprise - Jesus is Alive, through a series of hands-on stations. A meal will be served so please indicate how many adults / children in your family will be attending. If you can volunteer to help at a station, please email .
Children must be accompanied by parent or guardian. Please RSVP here.