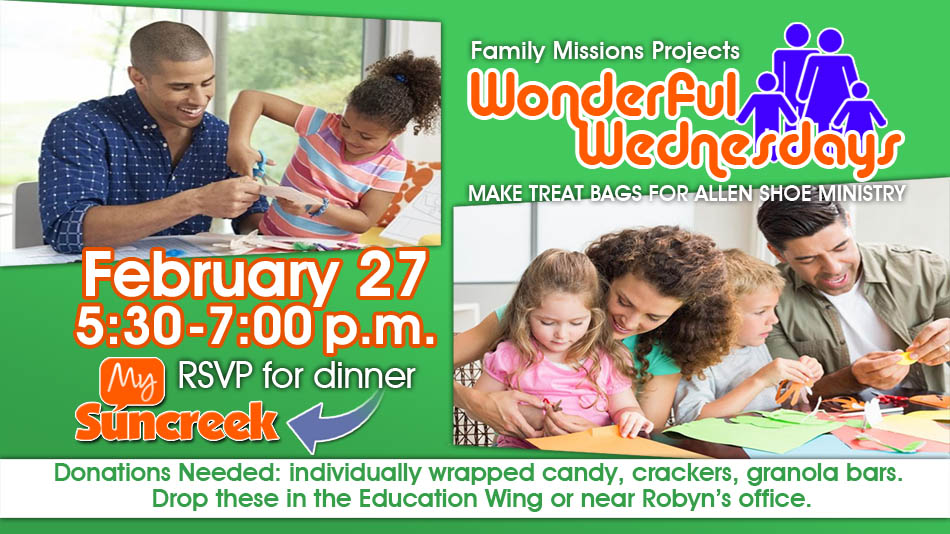 OUR NEXT EVENT IS FEB. 27
5:30 - 7:00 p.m.
We will be making treat bags for the Allen Shoe Ministry.
Donations of individually wrapped candy, crackers, granola bars are greatly appreciated. Drop these in the Education Wing or near Robyn's office
Children must be accompanied by parent or guardian.
Please RSVP here.
If you cannot see the form to the left, CLICK HERE.