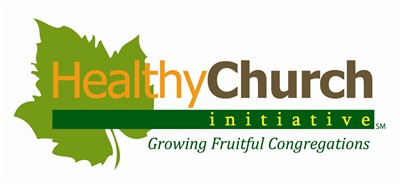 Read the HCI Report and Prescriptions for Suncreek
---
Welcoming and New Member Perception: Our church is blessed to have an active and talented welcoming committee. As a Church, we need to refocus our efforts on how to assist them in reaching guests that visit our church. Some of the areas we are looking at include a "refresh" of the Narthex, expansion of the Connect Cafe, and clearer channels of communication in areas that guests will see.
Young families fellowship and Bible Study: We have learned from the other churches that they have had success with a young families ministry one evening a week that provides child care. Many families with small children in our church have a hard time attending worship and a Sunday school or small group meeting on Sunday. Our team is looking at ways we can put together an active group one night a week that includes opportunities for Bible Study and fellowship with consistent child care.
Congregational Communication: Suncreek has really come a long way in the way it communicates within the congregation. With so many different channels of communication being used, the team is looking at ways to cross check calendars, focus certain information to our guests, and take a fresh look at our overall message both in print and electronically.
Congregational Fellowship: Some of the feedback we have received during the process points to a need for more "full on" congregational fellowship opportunities. We all tend to compartmentalize a bit within the Church based on the worship service we attend or the small group we belong to. The HCI group is looking for ways to create more opportunities for our congregation to get out of those compartments and come together as the Body of Christ.
If any of these initiatives seem like something you would like to get involved with, you have some questions or concerns, or if you would like a member of the HCI team to visit with your group at your next meeting, please reach out to Jeff Mabrey (jeffmabrey@gmail.com ; 469-534-9200) and let him know. The HCI team has recruited several new volunteers for varying projects but we need more help!
Please pray for our team and our Church, and that our
initiatives
bear fruit and further our vision to be a Light for Christ in today's world.
Your Suncreek Healthy Church Initiative Team
Anna Borel, Marjorie McAloon, Stan Pounds, Leslie VanCura, Courtney Aberle, Gary Patterson, Jeff Mabrey, and Pastor Barry Hughes.
---
What is the Healthy Church Initiative?
Our church has entered into an exciting process called the Healthy Church Initiative (HCI) that will help us more effectively carry out our mission "to make disciples of Jesus Christ for the transformation of the world." We're in this process not because there is something wrong with us, but rather, because we want to give God our best effort and be even more fruitful.
The focus is to learn best practices and
how we can grow our church and think towards
the future of our congregation.
The Church has initially put together a small team of lay leaders to represent Suncreek. Our group consists of varying age groups and different walks of life for a diverse input and perspective.
The team meets once a month with other groups from other Methodist Churches in the area to learn best practices and to share information.
Pastor Barry meets once a month as well with the different pastors from these churches to discuss the topics the lay groups are discussing.
We then meet together with Pastor Barry and discuss what we learned and how we can put it into practice at Suncreek.

Our team will come before the congregation regularly to share what we have learned, both through the Life Changing Moment times in our services and by visiting the various Sunday School and small groups within the church. You will begin to see more information about this initiative in our church communications.



Team Members: Courtney Aberle, Jeff Mabrey, Marjorie McAloon, Stan Pounds, Anna Borel, Leslie VanCura, Gary Patterson
How You Can Help: Get to know the people who are on our HCI team. Ask them questions. Expect to hear about some of the key ideas they're learning which apply to our church's situation. And keep our pastor, our leaders, and this process in our prayers. May we grow stronger and become even more fruitful as a result!
For more information, contact Jeff Mabrey at jeffmabrey@gmail.com.