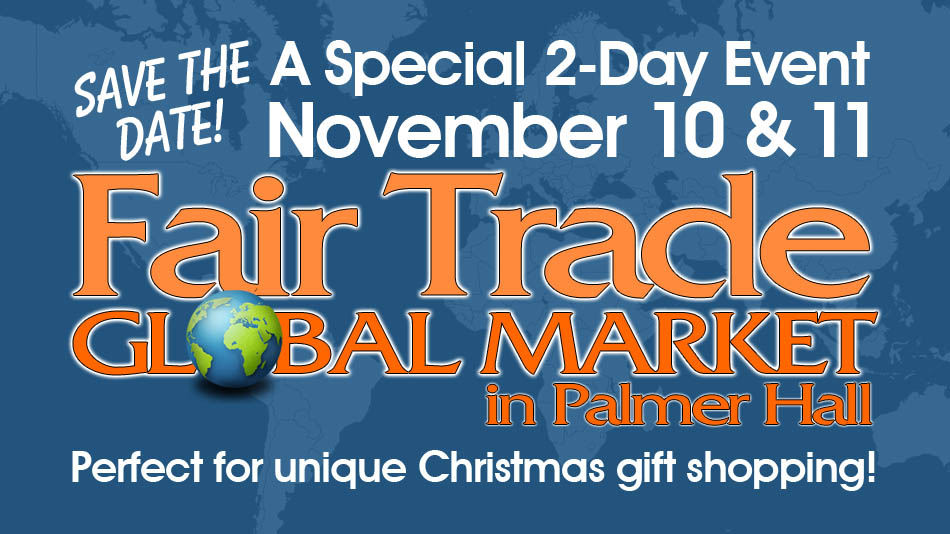 Formerly called the Alternative Gift Fair
THIS SATURDAY 9:00-5:00
and
THIS SUNDAY 9:00-12:30
Please contact Janet Hunt in the church office for details, janet.hunt@suncreekumc.org.
---
MINISTRIES WE SUPPORT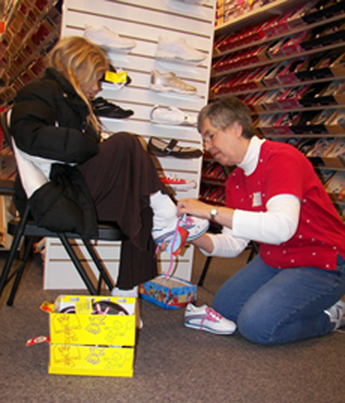 Allen Community Outreach:
Allen Community Outreach (ACO) began in 1985, and today is the sole local provider of free human services for the cities of Allen, Fairview and Lucas in Collin County, Texas. ACO helps transform lives by providing essential human and social services in our communities.
Allen Shoe Ministry:
This year marks the eighth annual event for this ministry in Allen lead by the Church and Society and Mission Committees from Suncreek UMC. This ministry will provide shoes for children in need in our own community this spring. The children will also receive new socks, toothbrush and toothpaste.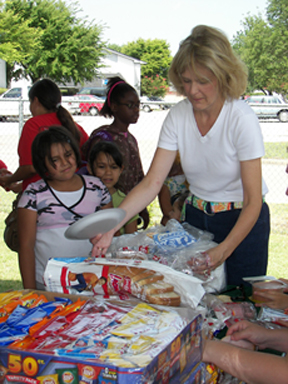 Boyd Elementary:
Suncreek has been partnering with Boyd Elementary for several years. Your gifts can help in many ways including providing school supplies for the children, gift cards for the teachers to purchase supplies, coats, and scholarships for the 5th grade camp to Sky Ranch and much more. Over 80% of the children at Boyd Elementary are on free or reduced lunch. Your support helps them receive the education and support they deserve.

Bucket Ministry:
The Bucket Ministry is a passionate group of ordinary people from many different churches, different countries and many different walks of life. The mission of our ministry is sharing the Love of God through the gift of clean, safe drinking water. Rather than drilling or digging wells, we have found a simple, portable, and extremely cost effective approach to deliver clean, safe drinking water to people all around the world. This filter is easily attached to any bucket or other water receptacle and if cared for properly this filter will produce 20+ years of clean, safe drinking water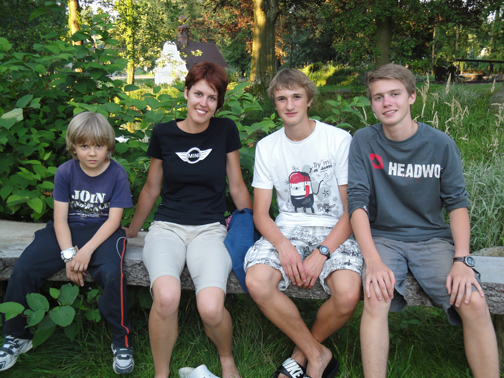 English Camp:
Suncreek has hosted eleven English camps in the Czech Republic. The previous camps have been very inspirational and successful. We have built wonderful relationships with the camp participants and we feel the Holy Spirit is working to change their hearts and draw them to Him despite the non-believing atmosphere of their country caused by 40 years of Communist occupation. We work alongside our missionary, Reverend Mila Cech, to conduct the camp. His ministry helps to sustain the relationships we build at camp throughout the year.
New Hope Ministry: In April 2012 Suncreek UMC started a new ministry serving families in need of a new start with home furnishings. Using donated items this ministry transforms homes for women and their children leaving Hope's Door, families leaving the Samaritan Inn, or anyone just needing help to make their place a real home for their families. They have now served over 305 families.
Proyecto Abrigo means Project Shelter. This ministry provides cinder block homes for families living in cardboard or wood pallet homes. Your gifts will help purchase the homes that will be built by adult, college, and family mission teams from Suncreek UMC. Suncreek UMC has been involved in this ministry for over ten years and we have built well over 120 homes. This ministry changes the lives of the families that receive the homes as well as the team members who go to build the homes.
Send Hope in Honduras is a 501 C-3 non-profit organization that Dr Tom Brian from Allen, Texas started to help the people on the Moskito Coast of Honduras. Send Hope focuses on four areas for their ministry.
short term medical, dental and construction trips
providing items such as food, school supplies and clothing
bringing children to the United States for medical care
helping students financially with their education
Stephanie Marshall: Is a 22 year old young lady called into the mission field in Bucharest, Romania. The dominant religion in Romania is Romanian Orthodox. There are significant numbers of other groups, such as Reformed and Evangelical, are in Romania, but growth has been slow in recent years. There is freedom of religion, but there are still strict regulations, suspicion and even persecution.
A Christian in Romania may deal with things like ethnic disunity, materialism, poverty, and many groups in which there is very little Christian witness at all
ZOE ministry: ZOE is a Christian empowerment ministry for orphans and vulnerable children living in extreme poverty around the world. After graduating from ZOE's three-year empowerment program, a child will have moved from extreme poverty to sustainable self-sufficiency; able to provide food, clothing, shelter, education, medical care, and social support for themselves and their siblings; know God's love; and have hope for the future in their own community. ZOE's empowerment program for orphans and vulnerable children is comprehensive, addressing the many challenges that keep them in poverty.
Please contact Janet Hunt in the church office for details, janet.hunt@suncreekumc.org.