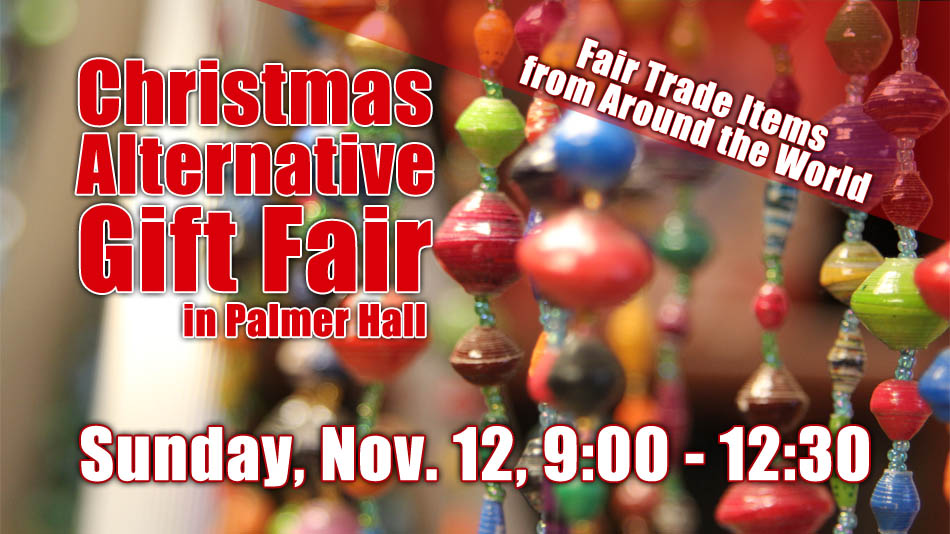 Items and ministries from all around the world:

Proyecto Abrigo
Paper for Water
Beads for Life
Bucket Ministry for clean water
Send Hope
Marfa Ministry in Russia

Handmade items from Guatemala, Peru, South Africa, Kenya, Mexico and much more.
We support these ministries:
Allen Community Outreach (ACO): provides free comprehensive human services to help families avoid hunger and homelessness and gain financial security. ACO offers residents of Allen and surrounding communities BASIC SERVICES, such as housing assistance, food, clothing and assistance with medical visits, prescriptions, and mental health counseling; and EDUCATION AND EMPLOYMENT SERVICES, including GED classes, college assistance, financial literacy, and career counseling.
Boyd Elementary: Suncreek has been partnering with Boyd Elementary for several years. Your gifts can help in many ways including providing school supplies for the children, gift cards for the teachers to purchase supplies, coats, and scholarships for the 5th grade camp to Sky Ranch and much more. Over 80% of the children at Boyd Elementary are on free or reduced lunch. Your support helps them receive the education and support they deserve.
ZOE ministry: In 2010 Suncreek UMC entered into the ZOE ministry's giving hope empowerment project which equips orphans and child-led families with essential life skills such as mentoring, vocational training, income generating activities, training in animal husbandry and farming, and HIV/AIDS education. Your support can help Suncreek UMC achieve our goal of sponsoring an orphan group over a three year period. Another way you can also support this ministry is by supporting the Hope for Christmas Animal Project by purchasing animals for the orphan lead family groups.
Proyecto Abrigo means Project Shelter. This ministry provides cinder block homes for families living in cardboard or wood pallet homes. Your gifts will help purchase the homes that will be built by adult, college, and family mission teams from Suncreek UMC. Suncreek UMC has been involved in this ministry for over seven years and we have built well over 100 homes. This ministry changes the lives of the families that receive the homes as well as the team members who go to build the homes.
New Hope Ministry: In April 2012 Suncreek UMC started a new ministry serving families in need of a new start with home furnishings. Using donated items this ministry transforms homes for women and their children leaving Hope's Door, families leaving the Samaritan Inn, or anyone just needing help to make their place a real home for their families.
Allen Shoe Ministry: This year marks the seventh annual event for this ministry in Allen lead by the Church and Society and Mission Committees from Suncreek UMC. This ministry will provide shoes for children in need in our own community this spring. The children will also receive new socks, toothbrush and toothpaste.
Lil Lambs Consignment: Lil' Lambs is a biannual, seasonal consignment sale of infant and children's clothing and accessories, maternity clothing and accessories, toys, nursery items and nursery and children's furniture. The donations collected for this ministry today will be distributed to families at Boyd Elementary so they can participate in the sale and acquire much needed clothes and more for their children.
English Camp: Suncreek has hosted seven English camps in the CzechRepublic. The previous camps have been very inspirational and successful. We have built wonderful relationships with the camp participants and we feel the Holy Spirit is working to change their hearts and draw them to Him despite the non-believing atmosphere of their country caused by 40 years of Communist occupation. We work along side our missionary, Reverend Mila Cech, to conduct the camp. His ministry helps to sustain the relationships we build at camp throughout the year.
Send Hope in Honduras is a 501 C-3 non-profit organization that Dr Tom Brian from Allen, Texas started to help the people on the Moskito Coast of Honduras. Send Hope focuses on four areas for their ministry.
short term medical, dental and construction trips
providing items such as food, school supplies and clothing
bringing children to the United States for medical care
helping students financially with their education
Christmas Family Connection: Suncreek UMC has been partnering with Trinity River Mission in Dallas for over ten years to provide gifts, clothing and food for the clients from TRM. The families perform hundreds of service hours in order to participate and receive a Suncreek partner. Please visit the table today and select your family and make Christmas a true blessing for a very deserving family in Dallas this year.
Project Transformation: Project Transformation uses a collaborative model of ministry that successfully addresses all three of these challenges. We do this by harnessing the creative energy and ideas of 100 college age young adults each year, who live in intentional community, and plan and implement free summer day camps and after-school programs for approximately 1,000 children and youth in various underserved neighborhoods. In addition to learning first-hand about the uphill battle facing children and families in low-income neighborhoods, the interns spend time each week meeting with church and nonprofit leaders, discerning a vocational call to service and ministry. The programs are held at United Methodist churches located in the heart of low-income neighborhoods, thereby helping those churches connect in meaningful ways with their communities. Dozens of other churches and organizations throughout Dallas partner together to support this work, including financially sponsoring interns, bringing meals to interns, and sending volunteers to the site churches to read one-on-one with the children.
Habitat for Humanity: Since incorporation in 1986, Dallas Area Habitat for Humanity and its contributors have served over 1,400 families and revitalized more than 25 neighborhoods. Our dream is not to simply build one home at a time, but to transform and nurture communities where our success is only limited by our ability to dream and imagine.
Your donation will help Suncreek UMC with their annual commitment of $5,000 to participate in the annual Methodist Fall Build in McKinney.