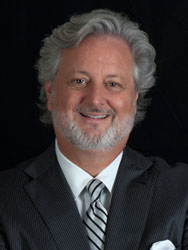 Dear Suncreek Family,
I know that your hearts are heavy from the news of one more mass shooting in this country by a person with an assault weapon. The fact that those killed were worshiping in their church on a Sunday morning has caused all who gather in religious community, regardless of their faith tradition, to spend some time processing this horror.

Please know that the leadership at Suncreek has been working on the safety and security of our campus for over a year. We have made some subtle changes to the building, to the ability to lockdown areas and have already provided training to a large number of teachers, ushers and greeters. You can be confident that your open and welcoming church is very mindful of the need for safety. We thank all those who have been, and will continue to be, working on the safety of our community.

This past Sunday was a powerful experience as we observed All Saints Day worship. The beautiful music, the church's custom of reading the names of members and the congregation lifting up the names of others, the majestic images of John's glimpse of the saints before the throne – all this combined to comfort and inspire. We were blessed.

This Sunday we will look at the words of Amos 5.18-24 through the question, "Are You SURE You are Ready for This?" People apparently had a habit in Amos' day of calling for the "Day of the Lord", asking God to come down and make things right. Problem was, they thought "right" was just an affirmation of their opinions, not the will of God. They thought only other people needed to change. Sounds familiar, doesn't it? It seems not a day goes by that we don't hear some self-proclaimed prophet speaking for God, casually substituting their agenda for Gods' truth. Maybe our land needs to hear Amos' words again. Maybe we need to hear in fresh ways God's opinion of what is "right". I will be looking for you this Sunday as we listen for the word of God together in worship.

There is an old story told about a retiring preacher. As the man stood in the pulpit he had occupied for years, this time for the last time, he gave it all he had. He preached hard, calling people to repentance and passionately proclaiming the demands of the Christian life. At the door, shaking hands and hugging necks, a parishioner said to the old preacher, "Pastor, if we could all just live like you, we would change the world!". The preacher replied, "You don't understand. I can preach more Gospel in 20 minutes than I have lived in a lifetime."

Amos reminds us that it is our own lives that should be the focus for our judgement of faithful living. Anyone can throw stones at other people. Pious words are cheap. It takes real devotion to look into our own lives and be honest about how close we walk with God. God is gracious. God can be trusted. God requires a humble and contrite heart. We do look forward to the "Day of the Lord', but the real question is, "Are WE sure we are ready for this?"
With an expectant heart,
Barry
Don't forget to check out our blog - "Thoughts on Giving"