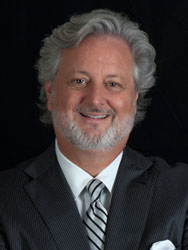 Dear Suncreek Family,
Oscar Wilde once wrote, "Be yourself. Everyone else is taken." This statement, brilliant in its simplicity, presents the lifelong challenge of every human being. "Being yourself" is both the most freeing experience and the most difficult practice – all at the same time. Like many, I spent much of my life wanting to be somebody else. Growing up, I watched classmates who seemed so at ease with life. They were good at things – really good – and their life seemed perfect. I grew up in the days when school yearbooks were filled with pages with titles such as: "Most Beautiful", "Most Handsome", "Most Popular", and "Most likely to Succeed". I suppose it goes without saying, but, for the record, my picture was NEVER found on those pages. But, oh, how I longed to be among that crowd. They had it all. And I was, well, I was just me.

After deciding to be a preacher, I heard people preach that I wished I could preach like; thundering, dynamic, powerful. I tried, but their style just didn't fit. That just wasn't "me". Then I began to understand something important, even before I read Oscar's words. The key to life was to be "me"; the "me" God was growing me into. Who was I when I wasn't trying to be someone else? What did I have to say when I spoke from my heart? How might God use me to touch someone else's life through the good news of the Gospel? To use the lens of our "Suncreek: It's Your Story" stewardship emphasis, I began asking, "what's my story?"

That is why we are spending these four weeks encouraging each other to think about our stories. We are providing a safe space to ask these questions: How is God calling me? How is God at work in my life? What does God want me to do in this chapter of my story? Through this we realize that it is when we bring our stories together that we understand more clearly who we are, what God is calling us to do, and what we can accomplish for God, together. This is what makes a church great; the shared story of being who God has called US to be.

Please be in worship. Please read the "Thoughts on Giving" blog on the website and linked in the newsletter. Please bring your prayerfully considered financial commitment on October 22. If we do these things, we will have much to celebrate!
With an expectant heart,
Barry
Don't forget to check out our blog - "Thoughts on Giving"