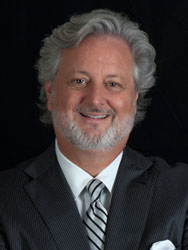 Dear Suncreek Family,
Why do so many of my articles begin with words about how many great things happened on the past Sunday? Why? Because things just get better and better! This past Sunday night was our new adventure of an "Open House" at Suncreek. The response was overwhelming! Members of all ages spent time being together, playing together, talking about their various ministries together and meeting people I like to call "friends we haven't met yet". I know I had the opportunity to visit with 20 or so family groups who were visiting. That is fantastic! We will be following up with the 15 that provided contact information. Hot dogs and Kona Ice – how could we go wrong? Bounce Houses and carnival games, basketball and volleyball – no shortage of activities! And who thought the buttons would be such a big hit? Thanks to all who made the evening such a joyful celebration of life in community. Thanks to all who have embraced the energy and excitement of God doing new things in our life together. Thanks to all who believe our best days are still ahead. It is going to be a most excellent adventure; one which I am excited to share with you as your pastor.

As I reflect over my first year with you, I can't help but think of our powerful times of worship. There is a growing energy and expectation as we gather week after week. The music is always inspiring. You are a delight to preach to; always attentive and engaged. Children bless us at all three services and we welcome many first time visitors each week. I feel that God has taken our relationship from total strangers just a little over a year ago to a family where we have been led to the "same page" in regard to what God is calling us to do. We are on track with our Healthy Church Initiative teams and are moving toward fulfilling the prescriptions the church adopted by a unanimous vote this Spring. We have much for which to be thankful.

I know that this weekend is Labor Day weekend, but if you are in town, be sure to attend worship as we celebrate communion and look at the story of the call of Moses from Exodus 3. I've called the sermon, "It's Not About You!" and hope that this story will help us see how we can lose our confidence in serving God when we think it is about us instead of living into the truth that all is about God. In a culture where narcissism is encouraged and accepted, this is a word that we all need to hear. What might God be able to accomplish through my life if I "lose my life" in God? What about your life? What about our community life together as a congregation? Come and enter into the conversation at the burning bush along with Moses.

When I was in junior high and first began to think about a call to ordained ministry, I was hopeful God would pop up in a burning bush in the woods behind my house where I spent all my time, It would be so much easier if I just had a straight forward, audible voice tell me what to do. Over the next few years I talked to my parents. I talked to my friend David, already a "preacher boy" in the church. I talked with my pastor. I prayed a lot about it, but an audible voice never talked back. Still, God was at work, leading me to this particular vocation. I "heard" God, just not the way I desired.

All these years later, whenever I read the story of the call of Moses, I have to smile. The LAST thing Moses wanted was to run into a talking bush. The people he was called to lead gave him many opportunities to wish he had never stopped, taken off his sandals and had that conversation. He had the voice, I didn't, yet the challenge faced is the same. It is a challenge to remember that our call is not about us – our great gifts or our meager talents, our worthiness or unworthiness, our introversion or our extraversion. Our call in life is grounded in this: the God who calls us is the same God who travels before us, and with us, along the way.

Each of us are called. God is with us all. Let us enjoy the adventure of a life focused on God.
With an expectant heart,
Barry
Don't forget to check out our blog - "Thoughts on Giving"