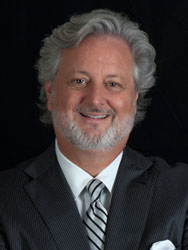 Dear Suncreek Family,
Our series, "God Calling", is off to a great start. This week we will be looking at 1 Samuel 8.4-20 and the idea of "Making a Call". Part of following God's call in life is realizing that some of the decisions or calls that we are faced with are hard. To be true to God, to live in obedience, is not always easy. Samuel finds this out as he tries to lead the people when they decide they desire a King like all of their neighbors. Does Samuel do what he wants? Does he do what he knows is best for everyone? Does he go with what will make people happy? Come Sunday and follow the story together.
Remember to sign up kids, grandkids, neighbor kids or just random kids for VBS, The Sports Program and Worship and Arts Camp. We are quickly heading for full registration. These will be great fun!
Our Cantate Youth Choir is on the road. Pray for them each day and plan to be here on Wednesday at 6.30 pm to welcome them home and hear their concert. I love these kids!
Summer is upon us. As I saw the Cantate Tour off this morning at 9.00 am. , I couldn't help but reflect upon my own youth choir tours back in the day. Several of the parents and I shared memories of tours that involved old worn out school buses with no air-conditioning instead of a beautiful chartered bus with wi-fi and movies. We didn't stay in hotels, the congregations we sang for divided us up and took us home for the night and for breakfast. We ate sack lunches at state parks, made by the adults while we while slept. And those were truly "the best of times".
I am so glad our kids are making such memories. But I am so glad they have a safe and comfortable bus to ride. I am so glad they DO NOT go off with total strangers for the night, but instead have safe hotel rooms and welcoming churches. I am especially grateful for the careful planning and the commitment of the traveling adults that make such a trip possible. I pray that they grow in their faith and their relationships with each other. Please join me in that prayer.
See you Sunday – AND WEDNESDAY NIGHT!
With an expectant heart,
Barry