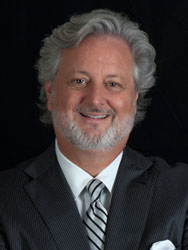 Dear Suncreek family,
This Sunday is the day! We will take a congregational vote on WHETHER TO PROCEED WITH A CAPITAL CAMPAIGN. We are NOT voting on any particular plan or project. This is the first step in fulfilling the congregations' wishes as stated in the Healthy Church Initiative process. We have done the feasibility study and now we vote on whether to go ahead with a campaign. You can see and hear Rev. Dustin Cooper give the report at the Town Hall: WATCH VIDEO
We will take a simple vote, 'yes' to have a campaign or 'no' to not have a campaign, THIS SUNDAY, MAY 13 between the 9.30 and the 11.00 services. If you attend the 8.15 or 11.00 service, PLEASE BE IN THE NARTHEX AT 10.20. We will try to vote by 10.30.
This Sunday we look at Acts 1.1-11 and the idea of "Having What We Need". We live in a world that can make us anxious. There is much change going on. There are stark divides among us. We are in a constant battle between warring value systems which can put us at odds with family and friend. We are continually bombarded by advertisements that tell us what we should want and what we truly need – if we are to be whoever it is the particular voice of the moment is calling us to be. We long to know answers about the future. We desire to find contentment in life, rather than constantly chasing what we think will make us happy.
We find in The Book of Acts that the earliest followers of Jesus shared the same angst about their uncertain future. Jesus speaks words they needed to hear – and that we need to hear – that seek to change our focus from what we do not know or have to what we do know and have. We have the Spirit. We have each other. We have the example of Jesus to follow. Maybe we have what we need to face the future, one day at a time. Let us think about that together this Sunday. Let the sanctuary be full!
With an expectant heart,
Barry