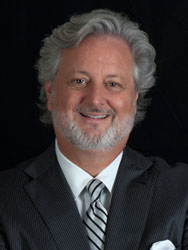 Dear Suncreek family,
I missed you last week as Melody and I were out of town dealing with some family business. I appreciate Milton and all the staff and congregational leadership for doing their standard wonderful job. Not every pastor can be so non-anxious when away from the church for a few days. Thank you for this good gift.
I am excited about starting a new series from the little book of 1 John. This has always been one of my favorite books. I have called the series "Little Book, BIG Love". Love is the theme of this writing from the early church. It is about love's claim on us and about the difference love can make in our lives and in our world. This first week will be based on 1 John 3.1-7 and entitled "Love Makes Room". Then the following weeks are "Love Acts", "Love Casts Out Fear" and "Love Conquers". Plan to be a part of our worship experiences built around these themes. If there was ever a time the world needs a witness to the power of love, the time is now. Together let God work in us a powerful work of love.
When I was a little boy going to public school, I always worried about fitting in. Will others like me? Will I understand what we are supposed to know in class? Will I get picked for a team at recess? Will …. Well, you get the picture. The shining spot for me was always my church. I KNEW people at church liked me. I KNEW that we were all, whether young or grown up, still growing in our understanding of the scripture and the life of discipleship. ( I knew this because my momma and daddy still went to class every Sunday morning and every Sunday night. They were still learning too!) I knew I would always be included, always be "picked", for any activity that came along. In other words, I knew that I was LOVED. Love makes room – even for the Barry Earl's of the world.
I guess I have spent the rest of my life trying to help as many people as possible know that life changing experience. I imagine we are all pretty much alike, deep down. We want to belong. We sometimes feel inadequate when we try to "measure up" to someone else. We so easily second guess our decisions, even though we probably made as good a choice as possible in the context of "what we knew then"; we can't judge ourselves fairly by what we "know now". I suspect all of us wonder, in one way or another, if there is "room" for me in this community, in this job, in this family.
The Good News of the Gospel says love – God's love – makes room for us all. We all belong. We all are included. We are all loved. Come celebrate this wonderful truth this Sunday. I will be looking for you!
With an expectant heart,
Barry
P.S. - The church pictorial directory is almost finished. Make sure your photo and contact information is correct by viewing this CHURCH DIRECTORY PREVIEW.