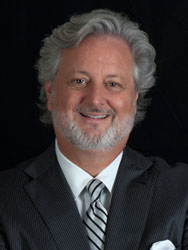 Dear Suncreek Family,
"Stormy Weather" could have been the theme this past Sunday. What a morning! Thanks to Cantate, Chancel Choir and the Worship Team for their faithfulness. We had great worship experiences in spite of the rain. We were blessed with new members. I think my suit has finally dried out from my trek to the truck when all was said and done.

The Fool's Fest was fantastic. I now see some of you in an entirely different way! Thanks to all who made that happen. The food, the show, the generosity, set up and clean up – everyone went above and beyond to provide this intergenerational fellowship experience for Suncreek. Wow!

This Sunday is Palm Sunday, the beginning of Holy Week. Please be in place for this most high and holy time. This Sunday Jesus enters into Jerusalem to cheers and singing. The sermon is entitled "The Beginning of the End". On Wednesday at 5.30 p.m. we have the opportunity to walk with Jesus through the places and experiences of the last week of his life. (Please RSVP for dinner.) Thursday night at 7.00 p.m. we remember Jesus' last supper with the disciples and share in Holy Communion. Friday at 7.00 we remember Jesus death through the seven last words. On Easter Sunday we celebrate the resurrection at 7.00, 8.00, 9.30 and 11.00. Your staff and many of your fellow church members have been working hard for months preparing these opportunities for our spiritual growth. Participate fully – and invite someone else along with you. Exciting things are going to happen. You will want to be a part of it all.

In my family, Easter was a very special day for us kids. We had several traditions. One, we received Easter Baskets full of candy upon waking on Easter morning. There is nothing like a chocolate bunny! Another tradition was that we dressed in our finest clothes and had our pictures made in the front yard by what we called the "big red bush". My parents had a picture every year of the three kids in front of that same bush. We grew up in those pictures – taller every year. Then, of course, there was the tradition following the picture taking when my daddy would frisk my brother and I to be sure we did not take candy from our Easter baskets to church. That would have been beyond inappropriate in my father's mind! Somehow my brother seemed to pull it off, I was always busted. Then Sunday School and worship, an every week tradition in our house. I can still hear my family singing "He Lives" and "Up From the Grave He Arose" loudly from our pew. All this followed by dinner at home and an egg hunt. Good memories of Easter.

Make some Easter memories this year at Suncreek. The story never gets old. The message never loses its power. We never get past our need for God to reveal love to us. Let us share this week together and grow together in faith and community.
With an expectant heart,
Barry