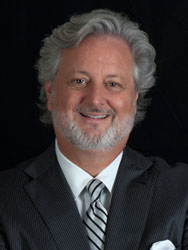 Dear Suncreek family,
We continue to move closer to Easter. Last week was a wonderful day of worship. We had over 600 in attendance, so you know I was happy! Let us keep that going this week by all being in our place for the fourth Sunday of Lent. Cantate, the Worship Team, the Handbells and the children's players and singers were all such a blessing. The Mississippi College Choir provided an evening of beauty, inspiration and joy to the large congregation who came to hear this "home choir" of Ben and Audra Turner. Thank you, Lord, for a great day together.

ATTENTION: REMEMBER TO "SPRING FORWARD" SATURDAY NIGHT WITH THE TIME CHANGE. I know that it is the beginning of spring break for many of our schools AND time change weekend, but please be in worship if you are in town. (Trust me, God and I are having talks about having both these things happen on the same Sunday.)

Now is the time to purchase your lilies for Easter. We look forward to their beauty adding to our Easter celebration. Order forms are available in the narthex.

Thanks for the response to the call for all things EGGSTRAVAGANZA! Still bring eggs, things to go in eggs and sign up to be a part of the fun. This week you can begin to pick up door hangers to share with neighbors, coworkers and those in your neighborhood, sports and social groups. One side is an invitation to the Saturday Eggstravaganza, the other an invitation to our Easter Celebrations at 7.00, 8.00, 9.30 and 11.00.

This week we will be looking at Ephesians 2.1-10 and the idea that we are made "Alive in Christ". There is one thing we all have in common, according to the writer of Ephesians: we were all dead in our trespasses and sin until God made us alive in Christ. I don't know about you, but I think that is a good thing to be reminded of from time to time. We share one common condition as human beings. Regardless our level of education, our income, our age, our gender, our lifestyle, our background or heritage, we are all one thing (dead) until God makes us all something else (alive). There is no place for bragging or arrogance. There is no ground for deciding that there is any group that is different from the rest. There is really only one appropriate response: humility. We don't move ourselves from death to life. God moves us from death to life. Just as we share a common need, we are changed by a common remedy: Grace.

Wherever you are in your life, whatever your struggle, come to the grace that changes everything. You will find all the rest of right there with you.
With an expectant heart,
Barry
Don't forget to check out our blog - "Thoughts on Giving"