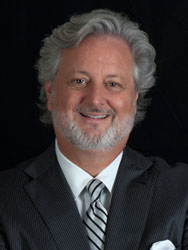 Dear Suncreek family,
First, let me thank you for your prayers and concern in the death of Melody's brother this past week. We will be heading to California for the funeral on February 9th. You are a good hearted church family.
Second, let me take some time to share with you the highlights of our annual report to the conference on the ministry of Suncreek in 2017. To say the least, it was very good year. We had 75 new full members join our family last year. (Full members are those who have been baptized, confirmed or otherwise have made their profession of faith.) With this number, Suncreek passed a major milestone: we ended the year with over 2000 members; 2042 to be exact. When we add in the new member's children, we ended the year with 421 baptized, non-professing members. (These used to be called preparatory members.) So, we said goodbye to 2017 as a thriving community of almost 2500 persons. What a joy to be a part!
We averaged 369 in our Sunday School and other weekly classes. Our worship attendance, without including Christmas Eve and Easter, was 589. I know you will join me in doing your part to get that over 600 in 2018 by being present and inviting others to join you in worship each week. Other highlights include a record participation of 369 in Vacation Bible School – yahoo! This is such an important opportunity to teach as many children as we can about God's love for them in Jesus Christ. We had to order chancel choir robes twice in 2017 and we were able to accomplish some long deferred maintenance on our facilities. Our giving came in at over $1.5 million for all causes, a record in our 21 year history as a church. The Spirit is strong, new friends visit us weekly and the Healthy Church Initiative focused our vision on what we desire to accomplish in the next few years.
Later in February we hold several "town hall" type meetings to talk about what lies ahead. The church council voted to go with the recommendation of the HCI Financial Strategy Team and engage the Horizon Stewardship firm to do a feasibility study this spring in regard to a possible capital campaign this year. All systems are go! God is good! Look for dates and times for these town halls, as well as other communications. Things are coming together in 2018. Pray and get excited!
This Sunday I will speak on "Making 2018 Count … Through Our Giving". NOTE: THERE WILL BE NO COMMITMENT CARD INVOLVED. Ha! I know, you may have never heard a preacher talk about money without asking for a pledge. Well, get ready. I am excited to share with you some of my thoughts and convictions on the spiritual discipline of giving. Jesus talked more about our relationship to our "stuff" than he did about anything, even prayer. So it must be important! I will be looking forward to seeing each of you this Sunday at either 8.15, 9.30 or 11.00.
With an expectant heart,
Barry
Don't forget to check out our blog - "Thoughts on Giving"