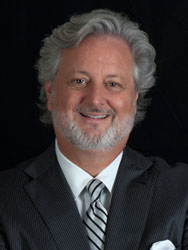 Dear Suncreek family,
Let me begin by thanking you, on behalf of the staff, for your generosity and thoughtfulness this Christmas. Your gift to each of us was, well, a gift! You are a wonderful and generous congregation that is a joy to serve. We feel affirmed and encouraged as we begin the new year.
Last Sunday was a great beginning to 2018. We continue with our series entitled, "Making 2018 Count … Through Faithfulness". Please be in attendance for this important series as we prepare for what God has for us. The text is 1 Corinthians 12. 1-13. The following sermons will address "Making 2018 Count" through grasping the vision, raising up leaders and disciples, giving and gratitude. Whether these conversations bring new information or remind us of what we learned in the past, they are worthwhile for us all. I will look for you this Sunday at 8.15, 9.30 and 11.00.
My daddy was one of the most faithful characters I have ever known. He believed that your word should be your bond, promises should be kept and that commitments didn't need to be revisited – only lived out. He tried to instill in me those same values. He ran the municipal garage for the City of Little Rock for 42 years. He never missed work. He came home twice a week for supper, to clean up and head to the church where he met with the preacher. Together, they went "visiting". One of those nights they called on those who had visited the church. On the other night, they visited "door to door", looking for people who didn't know they needed to visit the church! In between my father visited the sick and checked in on the widows in our church that might need a hand. He took food to people we knew were having a hard time and might be hungry. Some of my best memories are of accompanying him on these rounds. He taught me how to meet people and to listen to their stories.
I think the most important thing I learned was that my daddy didn't make those decisions on a day to day or week to week basis. He had made a commitment when he felt called to become a member of the church decades before. I was just around to see that commitment lived out, every day, day after day, year after year, decade after decade. Faithfulness is not about specific talents. Faithfulness is not about how we feel. Faithfulness is about who we are – a people grounded in the marvelous truth that God is always faithful. Thanks, Harold Sr., for showing me a life that was an example of faithfulness.
With an expectant heart,
Barry
Don't forget to check out our blog - "Thoughts on Giving"