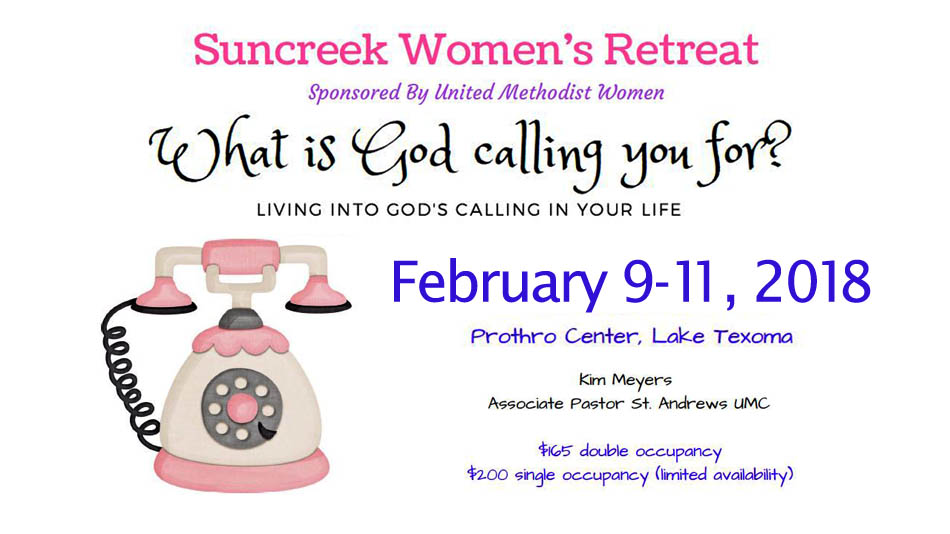 Learning, identifying, and using our spiritual gifts is important in deepening our relationship with God. Through the Bible, God answers the question, "What does God expect me to do with the talents He gave me?" There we learn that spiritual gifts are graces Christians share for the common good of others. When we use our God-given spiritual gifts, we feel enjoyment, fulfillment, and contentment.
Come with us to Lake Texoma, a beautiful, quiet place of fellowship with other women and with God, as we worship, sing, and laugh together, while relaxing and taking in the natural beauty of the Prothro Center and lodge.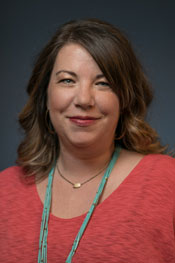 Our guest leader, Kim Meyers

, Associate Pastor and Minister to Children and Families at St. Andrew UMC, Plano, will discuss God's calling for us. Kim earned her Master of Arts in Ministry degree from SMU Perkins and is now pursuing ordination as a Deacon in the United Methodist Church. Before her service in ministry, Kim was an elementary school teacher in Richardson, Plano, and Frisco. She and her husband Dan are parents of two sons.
Reserve a room with your $40 refundable deposit check payable to Suncreek UMW with "Retreat" in the memo line. Payment plans and limited scholarships are available. An optional retreat t-shirt will be available for pre-order. Deposits are due by Sunday, December 10, 2017, with balance payable by Sunday, January 28, 2018.
About our Retreat –
¤
The serenity and beauty of Lake Texoma for the weekend
¤
Enjoy Christian fellowship, make and renew friendships, and unwind from our daily lives
¤
Enjoy relationship building games, participate in mission projects, walk the lake's hiking trails, have fun with spirited discussions, laugh and worship together.
¤
Dress is weekend casual and relaxed; shoes comfortable for walking
¤
Sign up for your hotel-style room with private bath and choose a roommate, if desired
¤
Join a warm and welcoming group of women
Questions? Email the 2018 Retreat Planning committee at: .