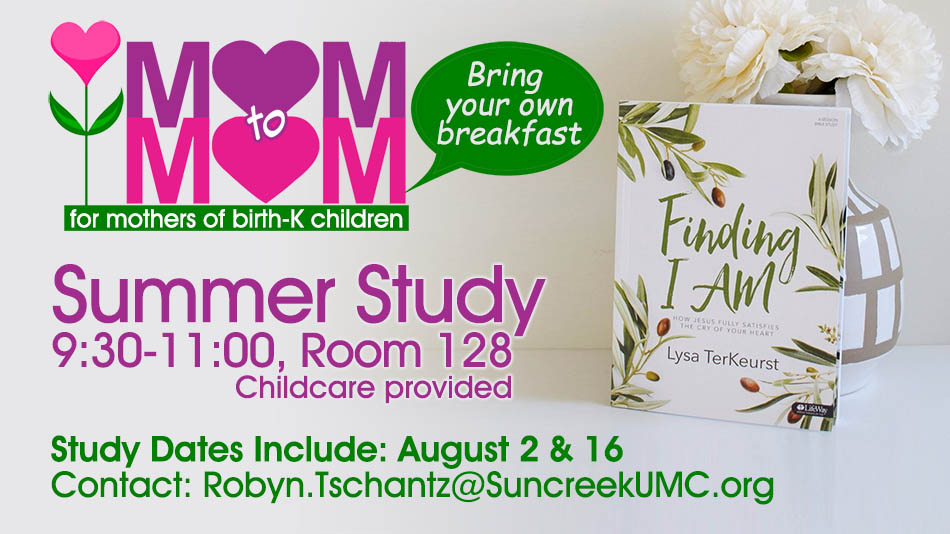 We will do the video, "Finding I Am", by Lysa Teurkerst.
The dates we will meet are:
May 31
June 21, 28
July 12, 19
August 2
We will meet 9:30-11:00 as usual.
We will change the format to bring a brown bag if you want.
To RSVP, please send an email to
or .