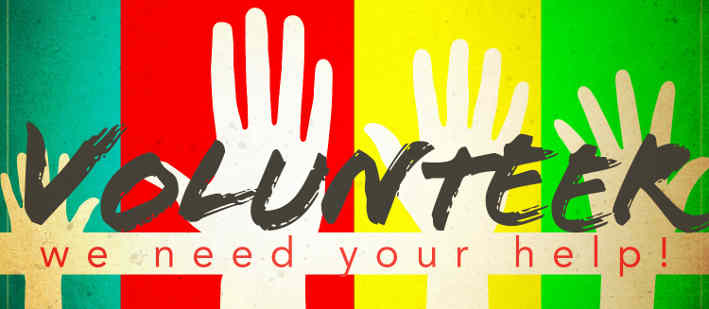 Audio Booth: You can be a big part of Sunday morning worship by helping out in the audio booth. All skill levels are welcome, and we will show you exactly what to do. Volunteers usually help out one service a week or once a month. Interested? Email Daniel Ingram at .
Video Camera Operator: We need help running the video camera during Sunday services. No experience needed; we'll show you what to do. Please call the church office at 972-390-1695 or email .
Year round collections in our mission bins, located in the narthex
Non-perishable food: for the Allen Food Pantry
Eyeglasses: for third world countries
Toiletries: for the students at Boyd Elementary
Gently used athletic shoes http://www.shoebank.org/

Year Round Mission Opportunities
Daily Bread Run - Volunteers pick up a cart or two full of bread donated by a nearby grocery and deliver it to a different social service agency every day of the week.

Monthly dinners for the Hope's Door counseling group - We provide a meal for 10-15 staff members who assist women who have experienced family violence.

Two routes twice a month of Meals on Wheels - We deliver hot meals to homebound individuals and seniors through Allen community Outreach.
Collection Drives

Card Workshop - We host a card workshop four times a year to make cards to show our appreciation for our American soldiers and other ministries.

Soldier Ministry - This ministry is dedicated to showing love and support to our American women and men serving in the armed forces by welcoming them home at the DFW airport, providing care packages for them and more. We are currently working on expanding this ministry.

Baking Ministry - Volunteers provide the teachers at Boyd Elementary and the staff at Collin County Children's Advocacy Center homemade treats the first Tuesday of every month along with cards of support and encouragement.

Partnership with ZOE ministry- A ministry that helps orphans in Africa. Click here to visit the blog.

Mission Mondays


Join us for great fellowship while we create all forms of items to help others including prayer shawls, homeless mats, greeting cards, fleece blankets and so much more. No skill is required. Every Monday morning 10:30 a.m. - 12:00 p.m. in room C128.

Above photo is of our first homeless mat made entirely out of grocery sacks by Stacie Scaduto.
Annual Mission Projects
Wheelchair ramp - Suncreek volunteers travel to the Dallas area to build a wheelchair ramp to enable a handicapped person easier access into their home.

Project Transformation - Each summer Suncreek volunteers read to the children involved in the Project Transformation program in West Dallas. We also financially support a summer intern who works in this ministry. We also provide healthy snacks and help support the utility bills for the host church. READ MORE>

Christmas Family Connection - Each year members of Suncreek partner with families associated with Trinity River Mission in West Dallas to help them have a happier Christmas. The families from Trinity River Mission perform numerous service hours in order to participate in this event.

Christmas Alternative Gift Fair - This is a wonderful way to put Christ back into your Christmas gift giving. You can support various mission projects and ministries in honor of your loved ones and purchase hand crafted items that support various ministries around the world.

Boyd Summer Lunch Program - Each summer Suncreek volunteers provide a week of food, games and crafts for the children of Boyd Elementary. This year the event for Suncreek will be June 5-9, 2017, 11:30-1:00 at Boyd Elementary. Make plans to join us!

Senior Citizen Luncheon - The second Tuesday of every January Suncreek members provide lunch and entertainment for the Allen senior citizens.
Bake Sale for Juarez Christmas: The Sunday before Thanksgiving each year the missions committee hosts a bake sale to raise money to help the citizens served by Proyecto Abrigo in Mexico have a brighter Christmas.

Blood Drives - Suncreek missions hosts a blood drive for Carter Blood Care every fall and spring.

Back to School Party at Trinity River Mission - Suncreek UMC hosted the first annual back to school party at Trinity River Mission in August 2009. It is a fun time of fellowship, crafts, and distributing school supplies. The families of TRM have performed numerous service hours in order to participate in this project.

Allen Shoe Ministry - Suncreek missions works in partnership with the church and society committee at Suncreek to provide new shoes for children in Allen March of each year.
Global Mission Projects
Suncreek volunteers travel the globe to help those in need. To learn more about Suncreek Global Ministries click here.